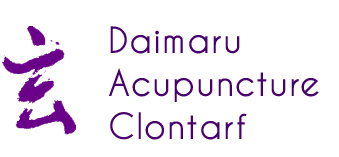 Dublin based
Acupuncture & Shiatsu
Specialist
WELCOME
'Daimaru' is the Japanese word for 'great circle'. Here, it represents the great circle or 'cycle' of the body's own healing energy, or Ch'i in Chinese.
I hope this site will provide you with an idea of the capabilities and the extent of Acupuncture and other oriental healing therapies.
I look forward to meeting you and to being of assistance in restoring or maintaining your Ch'i - your healing energy – be it physical, emotional, mental or spiritual.
Mari.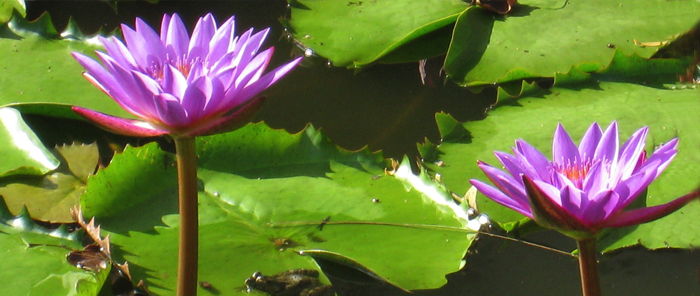 ACUPUNCTURE
We have many systems working in our body such as vascular, nervous, endocrine etc. and a most important energy system which activates and energises all these functions. A blockage or stagnation of this energy (Ch'i / 'Qi' – in Chinese, 'Ki' - in Japanese) throughout the body will lead to disharmony and poor organ functioning. The causes for this can be biological, physical, emotional (stress, anger, depression, sadness, worry, anxiety, fatigue, overwork just to mention a few), mental or spiritual. Chinese medicine discovered over 4000 years ago that by inserting very fine needles in special points along specific energy pathways (called meridians) in the body, it is possible to release any blockage or stagnation in this vital energy system and restore health throughout the entire body resulting in optimum health. It also creates the optimum environment for conception.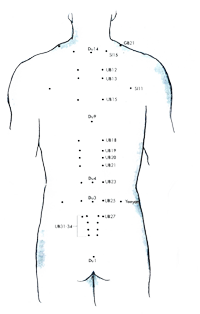 HOW CAN ACUPUNCTURE BENEFIT YOU?
It can help GREATLY with:
Arthritis, Joint & muscle pain, Low Back, Neck, Shoulder, etc.
digestive problems, constipation, diarrhoea, IBS
frequent colds & coughs, asthma
hayfever, sinusitis, immune system
'restless legs', fibromyalgia, ME
stress & tension, headaches, migraine
lack of energy
depression, anxiety & panic problems
infertility, pregnancy, IVF, sperm count & motility
menstruation problems, menopausal symptoms
sports injuries, repetitive strain injury, ankle sprain, etc.
See 'Acupuncture' page for further information